Environment behavior and conflict mineral statement
The RoHS Directive 2002/95/EC states: "Member States shall ensure that, from 1 July 2006, new electrical and electronic equipment put on the
market does not contain lead, mercury, cadmium, hexavalent chromium, polybrominated biphenyls (PBB) or polybrominated diphenyl ethers (PBDE)."
This directive applies to electrical and electronic equipment, and their component parts, sold into the European Union.
Please contact Chip Shine ICT sales representative for more information.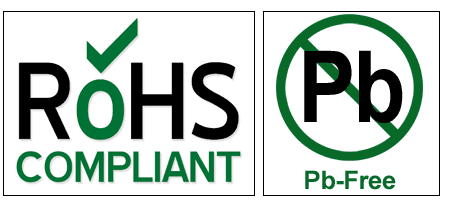 Conflict Mineral Statement
Chip Shine undertakes due diligence to attempt to determine if 'conflict minerals' are used in our
products. Conflict minerals are described as Gold (Au), Tantalum (Ta), Tungsten (W) and Tin (Sn)
that are sourced from the Democratic Republic of Congo or adjoining countries from mines
controlled by non-governmental military groups.


As part of the Chip Shine process for the implementation of new suppliers, our sustainability
questionnaires requests direct confirmation that materials we purchase do not contain conflict
minerals. A self-declaration is also required from the full supply chain suppliers and each have
been examined to confirm compliance.


In addition, we have also reviewed our existing supply base, and in particular suppliers of materials
that contain the above named minerals. We can confirm that there is no indication that any products
manufactured by the our factory contain any conflict minerals.


RoHS is the European Union directive for the Restriction of Hazardous Substances. It was created inresponse to human health and environment
protection related to the various substances listed below.