Anti-counterfeiting is not to alienate from each other,but to build a bridge with love among us. Chip Shine is carrying out scanning code donation activity now.



Chip Shine Electronics Technology Co.,Ltd is always taking social responsibility as its own responsibility. In the process of continuous development, it has also been paying attention to charitable activities in society. This time,Chip Shine takes new charitable actions through anti-counterfeiting process and donate money to UNICEF.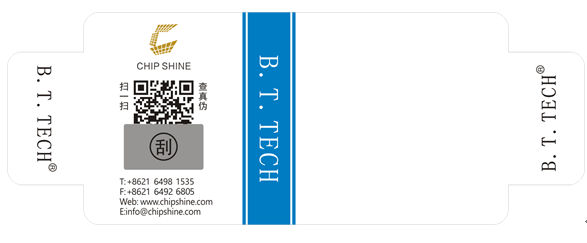 In order to better serve our customers, this year Chip Shine decides to print the anti-counterfeiting code on the packaging box to guarantee customers purchase the authentic B.T.TECH probe.

Not only that, every time when customers scanning this code, they will donate 0.1 yuan to UNICEF, which will be paid by Chipshine.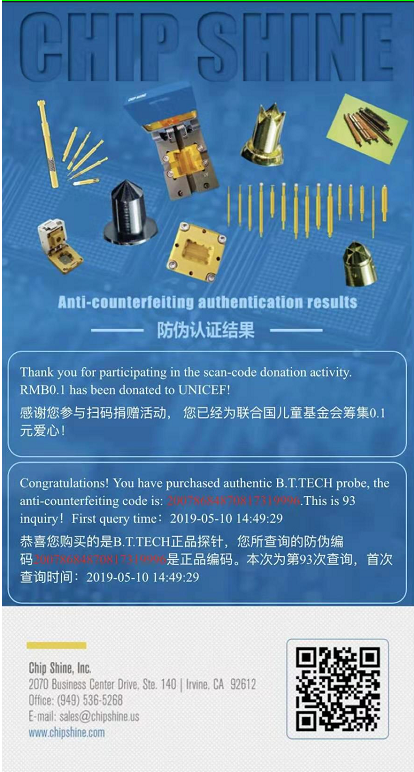 On average, a child dies due to lack of food every 6 seconds in the world! Nearly 900 million people around the world are still hungry! Every good deed could save a precious life, every move we make might affects the world. let us work together to create a better world!